Here are the latest price statistics for Canada's housing market. Price statistics refer to the updated numbers for the month of February 2013. Generally mixed readings of small losses and gains were seen in all sectors and regions for this month.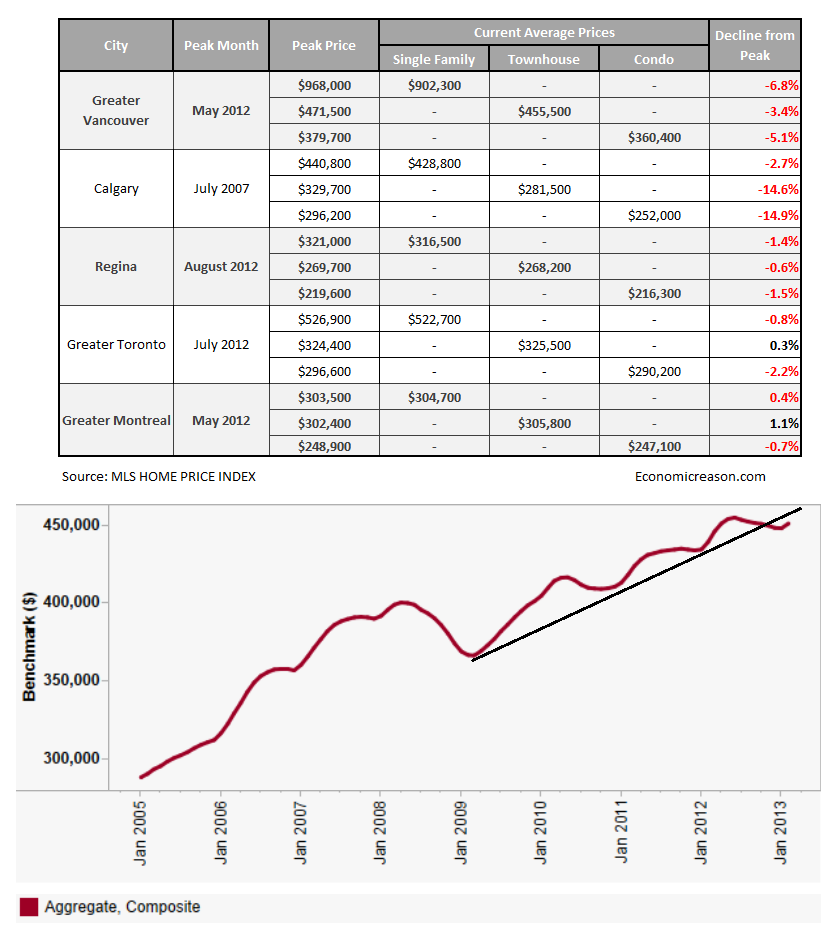 The aggregate price for all sectors and major regions in Canada ticked upward in February 2013 to $451,000. However, as mentioned in last month's statistics, home prices broke through short-term upward trend that started in January 2008, and this is still the case for this month. Short term downward correction may still continue. Longer term upward trend lines are still intact. All data was taken from the MLS Home Price Index. This post is by no -means financial advice.
Every month I publish an update on these real-estate statistics to get an in-depth view of the current trends in the Canadian housing market. If you would like to receive an automatic update sent to your email with these statistics, subscribe to the site's newsletter feed on the right hand side of the page.